Calling all Boxers!
Dogtown's First Amateur Boxing Show, Saturday afternoon, October 29th
"FIGHT OR FRIGHT!"
Sanctioned by USA Boxing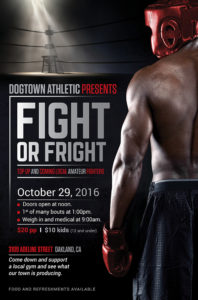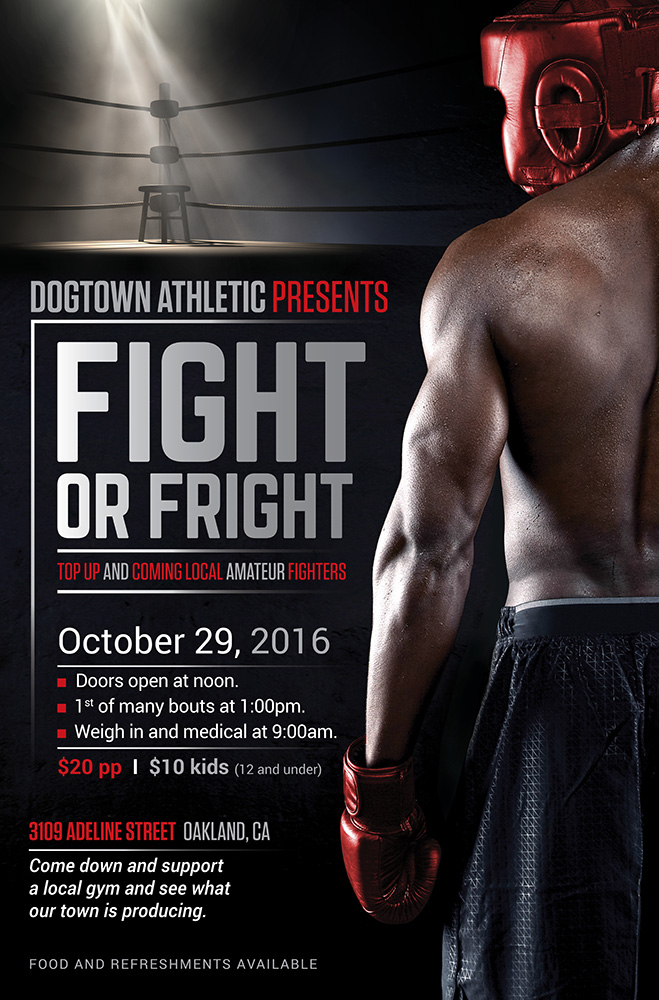 Anybody with an up to date boxing book can participate.
Men, Women, Juniors, Seniors and Masters.
Join us on, Saturday afternoon, the 29th of October, and enjoy the excitement of amateur boxing at the grass roots level.
The weigh-in for this show will begin at 9:00PM and the first bout will begin at 1:00PM.
All our bouts are sanctioned by USA Boxing. All boxers must have their boxing book with them in order to participate.
The ticket price is $20 per person. Children 6 and under are not charged. All gym members and registered amateurs with their books in hand pay $15 per person.
If you have any fighters you want to put on our show, you can e-mail us their
name, age, wt and record or call us at the number below and we will try to get them matches.
Hope you can join us!